Sorry to be a bit late in posting Christmas morning photos of the kiddos! They had a wonderful morning and then were spoiled rotten by their aunt and grandparents in the late afternoon. Here are photos of each of them Christmas morning:
Number 1 showing off her Stocking!
Number 2, thrilled with his skate ramp!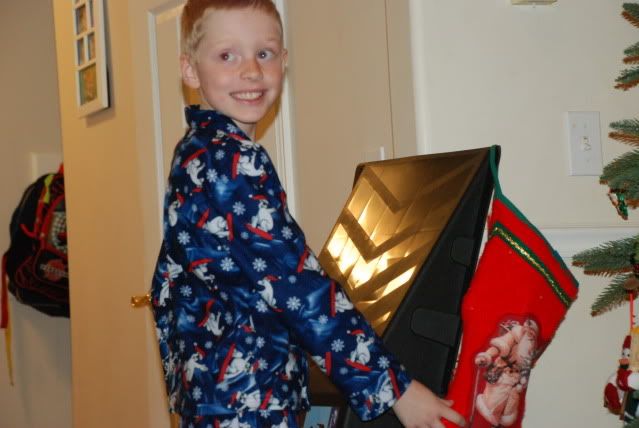 Number 3 digging into the candy in his stocking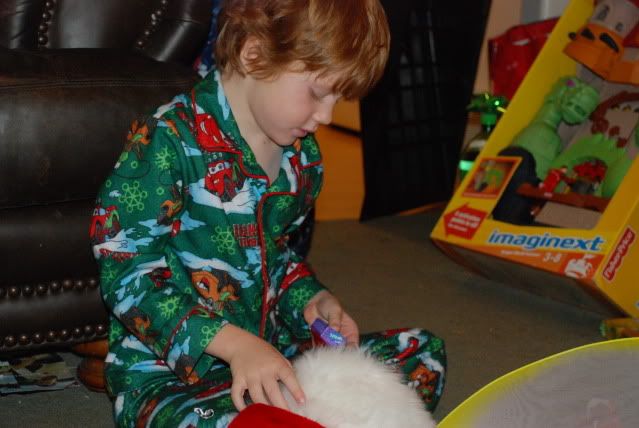 Number 4 showing off his new skate
boardg
Number 5 playing with his new "Kick It" (aka soccer ball) on his new rug (Thanks to
CSN

stores
and
Chocolate Fingerprints
for the rug, as I won it back in July in a blog giveaway!)
I hope that you all had wonderful Christmases as well. The best gift I received this year was the smiles on my family's faces and time together! Here's to a wonderful new year too!